Minibuses London provides a comprehensive range of minibus hire London to its valuable customers. We have been in this business for years, and with time we have built a strong base of loyal customers. If you need London minibus transport for any purpose, we have got you covered.
Moreover, our minibus service has got appreciations, and positive feedback from our customers and they are proof of our cutting edge services. What makes us apart is that we offer the best prices.
Our aim is to provide complete safe and secure minibuses. We have a broad range of minibuses to choose from starting with 8, 10, 12, 14, 15,16,17 and 18 seater. So you can hire the one that fits your needs. Our minibuses are equipped with latest amenities like GPS, LED, Climate Control and much more. We have drivers that are trained and knowledgable when it comes to treating customers with respect and using the safest route to take you to your destination. When you hire us, you are in safe hands.
You can also contact our customer support team any time if you feel uneasiness during the trip.
Why Our Minibus Hire South London?

What sets us apart is that we offer practical transport solution that is customised as per our customer's requirements. If you want the airport minibus London, we guarantee you get enough boot space. If you are traveling in a group we offer minibuses that accommodate all your guests. No matter what your needs are, we will fulfil them.
Our London minibus hire with a driver not only give convenience but also ensure that you enjoy the comfort and luxury as well without having to spend a fortune. We offer our services at competitive prices. Apart from this, with pay keen attention to minute details. So just let us know what you need, and we will take care of it for you. We will make your travel as smooth as possible.
Price Match Guarantee
We offer prices that are prevailing in the market. So you won't feel that we are charging exorbitant prices than the market set price.
Safe and Easy Payment
We provide safe and easiest way and offer the best payment solution that fits your budget needs.
Last Minute Booking
In any case, you need an urgent booking service; we can assure you that we can reach any place across London in the given time. So don't risk by hiring anyone else and can hire us to get the best deals.
Why Hire a Minibus for the wedding?
When preparing your wedding day, it is important for the bride and groom that their guests arrive at the wedding venue on time. Everything needs to go smoothly, and the wedding night must be full of amusement. But what happens if your guests don't find the wedding venue, it will add stress to the proceedings.
Consequently, hiring minibuses can be the perfect choice. Firstly it is reasonable, and secondly, it makes a huge difference between the flexible schedule and delays.
The best thing about minibuses is that you don't ought to guide the chauffeurs about the route, traffic and parking. The minibuses are driven by experienced and trained drivers who continually choose the quickest path to reach the marriage venue. Then there might be no threat of your guests getting lost in the midway, and also you don't need to guide guidelines to your uncle and aunt or to waste time over the phone.
Choose Minibus As Per Your Needs
Minibuses London hire gives a prestigious variety of minibuses. We offer a luxury fleet of the minibus from the 8 seater minibus to18 seater minibus. Our minibuses have reclining seats to LED, restrooms and climate control.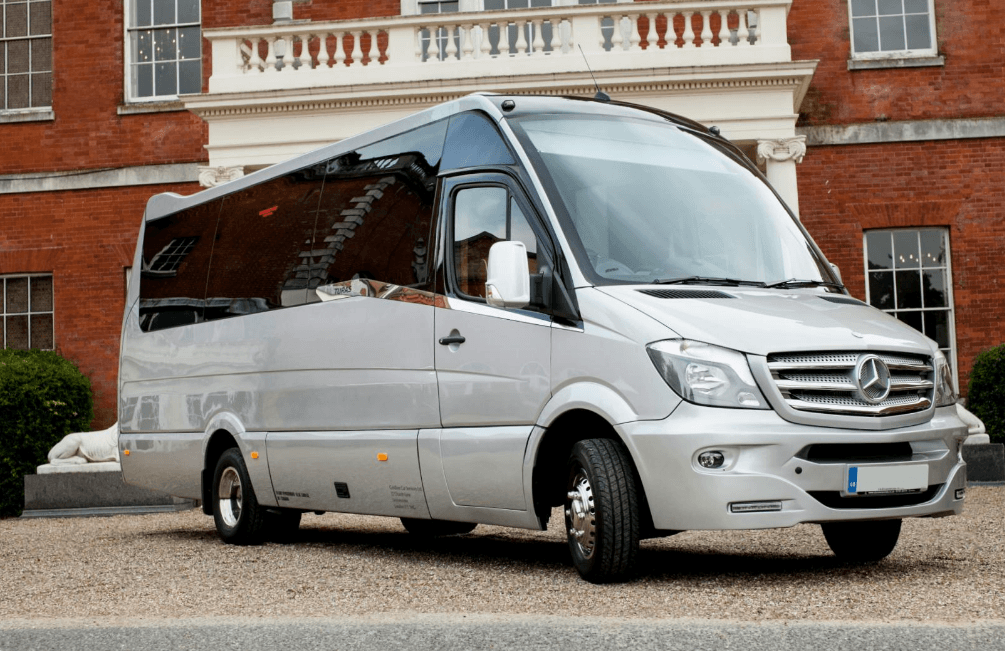 All of the minibuses are latest and add charm to your wedding. We also decorate minibuses with flowers, silk ribbons and streamers as in line with the bride and groom desires.
When you hire our minibus, you experience the best journey, with the well mannered and professional chauffeurs. All of the London minibus chauffeurs are CRB checked. So that you don't have to worry about any problem and discomfort.
Affordable Wedding Transport Is Just A Call Away
Hiring a minibus for the wedding does not require to break your bank. Despite the fact that the marriage celebration will become more exciting when all of your guests travel together to the wedding venue.
Minibus Hire Festival
Festivals can become stressful if transportation service is improper. However, with our minibus service, you don't need to fret about reaching to the place on time. All our drivers are well-spoken and promise you matchless and pleasant service.
So call us now and book your minibus with us. We provide ony the best and nothing less than that. We realise you need best and highest standard service and we will provide it to you.